AccessDance : Dance Activities in Pennsylvania : Dancing with Larry & Claudia
CALENDAR
Beginner Hustle Workshop
---
Mar 11, 2018, 12:30pm - 2:30pm
Sun, March 11, 2018 to Sun, March 11, 2018
This class will teach you some very nice beginner patterns along with focusing on style and technique.
Day of Week:

Sun

Start Time:

12:30pm

End Time:

2:30pm

Level:

Beginner

Taught By:

Larry and Claudia Silverman

Location:

The Studios on Main
510 Main St, 2nd Floor, Pennsburg, PA 18073
Pennsburg, PA 18073
United States
Show Phone

Cost:

$25.00/per person
Beginner Hustle Workshop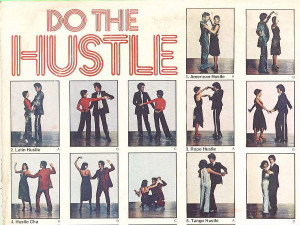 Two hour workshop – Beginner Hustle $25.00/pp
- Class size will be limited and registrations are required - Classes fill up quickly so call or email to reserve your spot now!
Workshop Lesson: 12:30 pm - 2:30 pm
Registration is required. Make checks payable to Larry Silverman and mail to 1109 Burgundy Cir, Pennsburg, PA 18073.
For additional information, please call 215-666-2534, or 215-666-2535, or email ClaudiaLarryDance@comcast.net
Parking and entrance is in the back of the building.
---
Promoted by: Dancing with Larry & Claudia (Pennsburg, PA)
Everyone is welcome (singles, couples, experienced and beginners) to join us at our dances. Check our schedule often.
---